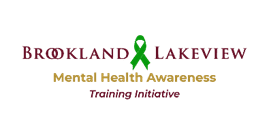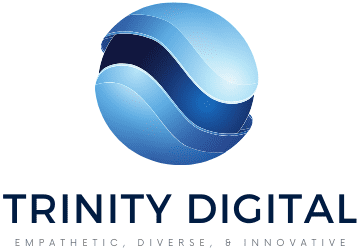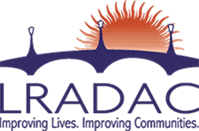 BLEC, LRADAC AND TRINITY DIGITAL SOLUTIONS, LLC LAUNCH "THE LOVE YOURSELF" CAMPAIGN FOR FIRST RESPONDERS ACROSS SOUTH CAROLINA
There is no doubt that first responders play a critical role during crises and or disasters. The action by first responders can spell the difference between survival or death. By the general nature of what they do, they are in great danger of being exposed to potentially traumatic situations and potentially face their own issues of mental health and well-being.
The responsibilities of this career beg the question, who comes to the aid of the first responders? As the result of a grant from Lexington Medical Center Foundation, the Brookland-Lakeview Empowerment Center (BLEC), the Lexington/Richland Alcohol and Drug Abuse Council (LRADAC), and Trinity Digital Solutions, LLC have announced the launch of a well-being initiative under "The Love Yourself" campaign to promote the health and well-being of those persons who are first in line to provide laudable and indispensable service to the community in the Midlands of South Carolina.
This initiative will be launched on Valentine's Day, February 14, to all first responders who completed mental health first aid training through the BLEC or LRADAC.  Through a partnership with Trinity Digital Solutions, LLC, the platform called "wowe" which refers to the "Wheel of Well-Being for Everyone," will be launched for first responders and made available on personal devices for easy access anytime and anywhere. The personalized activities that it recommends are designed to encourage healthier, more balanced lifestyles; aid in the discovery of new, healthy habits; and ultimately equip participants to focus not only on physical health but also on mental and emotional well-being.
Interested participants must complete the Mental Health First Aid (MHFA) Training before being eligible for the "wowe" APP services. This training is at no cost to participants.  To enroll in MHFA training, please send a training request to the BLEC at mentalhealth@brookland.cc or by phone at (803) 744-1961.
A compelling aspect of the campaign is the expertise in mental health and well-being of the training team, which includes Reginald Rearden, project coordinator at BLEC, Mamta Chaurdia, co-founder of Wheel of Well-Being, Inc., Candace Shiver, co-founder and president of Trinity Digital Solutions, LLC, and Dr. Pamela S. Imm, a community psychologist with LRADAC.
"This training is so important in light of the mental health issues our society is currently facing," Rearden said. "Unfortunately, we have many situations that require the service of first responders. Our efforts will focus on meeting the needs of first responders that often remain under the radar."
Chaurdia is looking forward to her organization's involvement in the campaign. "We at the wowe team will be providing onboarding and an introductory tutorial to enable success for all participants," Chaurdia said. "In addition, they will have the opportunity to participate in relevant webinars during their journey and be provided access to well-being-related content to enable the discovery of healthy habits."
Shiver is equally excited about the role Trinity Digital Solutions will play in the training.   Trinity Digital Solutions was founded on the premise that there is strength in empathy, diversity and innovation. It provides empathic consulting to organizations in the private and public sectors.
"We at Trinity Digital Solutions are honored to be part of a campaign that addresses an important need in our community," Shiver said. "First responders play such an essential role that we support wholeheartedly."
Dr. Imm thinks the campaign is long overdue. "Mental health issues are becoming increasingly apparent across populations of all ages," she said. "The pandemic has contributed to worsening symptoms of depression and anxiety including suicidal thoughts. We must do everything within our power to address these issues."
The Mental Health Teams at the Brookland-Lakeview Empowerment Center and LRADAC are celebrating Valentine's Day in the best way possible by investing in the well-being of the First Responders in our community with the launch of the "The Love Yourself" campaign. Such a great execution of the instruction to "put your mask on before you help someone else" – this is an encouragement for our First Responders to look out for their well-being as they work so hard to take care of their community 365 days a year! Way to go!